Comprehensive financial planning is a process that evolves over time; we provide our clients with honest, unbiased advice.
We strive for our clients to see outstanding value in the service we provide; constantly reviewing to ensure a client's needs are met. For new clients, we provide a comprehensive review of the planning in place, keep what is working and can recommend changes where needed. 
Our approach to financial planning is…
Clear- We provide no frills and plain English answers to make sure the financial tools work in your best interest. We help clients understand their needs, and make educated decisions to meet them.
Consistent- Our team approach means client needs are met regardless of who they are working with. Our firm works hard to ensure strong reliable advice is available both proactively and when something unexpected comes up.
Independent- Not being aligned with any one company allows us to always work in our client's best interest. This allows us to make needs-based recommendations, and implement the planning with no conflicts of any kind.
We can help our clients strive for:
A safe and worry free retirement
The right investment mix for a portfolio
Shareholder succession and business strategy
Funding education and emergency funds for their loved ones
Protection of family & finances in the case of death, disability or critical illness

We provide individualized plan review, design, implementation and service to ensure every plan is a match to client needs
Your business or organization is unique, and so are your people. In today's job market, a benefits strategy is an important way to retain and attract the talent you need to succeed. Whatever the size of your group, you can offer your employees a benefits package that helps meet both your needs and theirs.
We provide comprehensive employee benefits consulting including group insurance and investment programs. Insurance benefits can include health, dental, disability, life, critical illness and dependent coverage. Our group retirement planning can include simple group RRSPs or TFSAs to pensions and deferred profit-sharing.
We are completely independent, allowing us to work on our client's behalf to ensure their plan is sustainable and structured to meet their needs.
We help clients understand the difference and advantages of insurance plans, health care spending accounts (HCSA), personal health savings plan (PHSP) as well as administrative service only (ASO) plans wherever applicable. We strongly believe in making educated decisions WITH our clients.
We are the preferred broker for both the Canadian Auto Dealers Association and the Vancouver Island Better Business Bureau, where our exceptional service is extended to its members.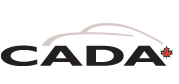 We provide needs-based insurance planning and custom tailor solutions for our client's goals.
Insurance needs have both long and short term horizons, and it's important to plan around both while keeping budget in mind. We are contracted with every major insurance company in Canada, allowing us to provide unbiased advice with access to a full range of products.
Having the right insurance protection can make a big difference in your life and the lives of those close to you. A proper financial plan that includes insurance can mean the difference between leaving your estate financially secure and leaving behind debts and an inadequate income. Even while you're living, some insurance policies can build a savings, and can be an important tool for personal or business opportunities.
Our insurance planning can include life insurance, critical illness or disability insurance. We provide needs-based planning for both individuals, families and business owners.

Asset management is an ongoing process that requires attention to detail and constant monitoring. This goes hand in hand with the financial planning.
Don't Be Shy. Get In Touch.
If you are interested in working together, send us an inquiry and we will get back to you as soon as we can!